Our Service Is The Difference
Manito Transit is a company deeply committed to providing SAFE, dependable, perfect transport services that you can count on. Our vision is to provide the highest quality service possible using the most innovative technology available.
Manito Transit LLC
Manito Transit builds on a 75 year history of success in the petroleum and bulk hauling distribution business. We distribute fuel oil, bio diesel, soybean oil, ethanol, chemicals, lube oil, n and fertilizer for farm, commercial, and industrial use. Our fleet consists of 120 newer truck tractors as well as many newer liquid hauler trailers. With non-union drivers we are able to service not only Illinois, but Indiana, Wisconsin, Missouri, Iowa, and Ohio.
Our success in the bulk hauling business can be traced back to the decision to maintain excellent equipment for its drivers and to provide perfect service to its customers.
Manito Transit employs TMW and PeopleNet for its trucking management needs. We utilize the latest onboard tracking technology and are equipped with android based tablets to streamline real time document delivery.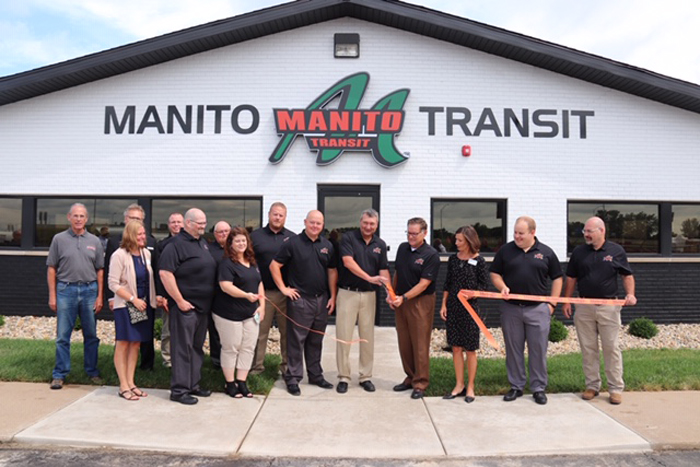 Corporate Office, Morton, IL
In August 2019 Manito Transit relocated to Morton, Illinois.
Awards
Manito Transit has earned much recognition as a professional, customer service-oriented business. Our track record of providing reliable bulk transportation has been proven over many years.
Marathon Safety Performance Conference Customer Service Award
Growmark Carrier Conference GOLD Perfect Service Award Outstanding Customer Service
Marathon Safety Performance Conference Administrative Oversight Award